You are here :
Home
>
Pictures and tips for a good travel
>
Cuba
Cuba
" Generousity found its place "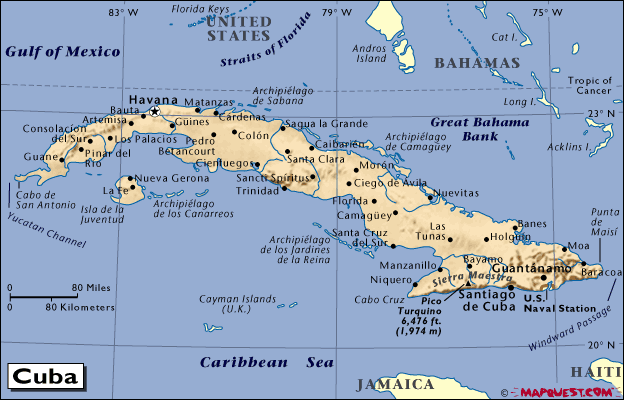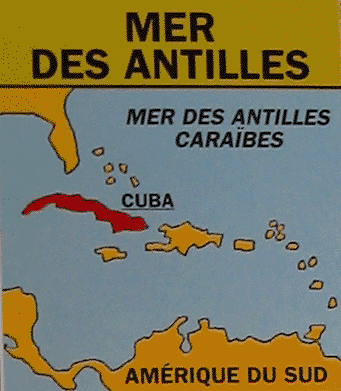 The Cubans

When we talk with a cuban, the first thing we notice is his generousity. It's really sad to see how their standard of living is different from ours.
Which agence is the best?

Surely, the cheapest . Once you're arrived, everything is accessible from the hotel.
We travelled with the agence Nouvelle Frontière (Paris - Bastille) which was absolutely perfect, but we can't say the same thing about its branch M. Corveas Antero in Varadero. If you don't try to contact them, they'll do the same. We very nearly didn't know them ! And this is not because they're in the hall which host also 2 bars...
I can also suggest you Sprachcaffe (Stay in Cuba Hotels in Cuba - Tours in Cuba - Car rentals in Cuba - Diving and salsa lessons in Cuba) if you want make the most of your travel.
Otherwise, there's also : neckermann - aquatour - http://www.sunsnacks.be
Car rental
Some friends of mine rented a car during their entire stay without any problem.
Cubans are really good drivers, which means that they drive safely.
What you've to care about are signs and markings, almost non-existent; a good sense of direction is always useful. And never drive outside the arterial roads during the night. To avoid this , take a very precis road map with you (the ones given by the rentals companies are not bad at all).
Another problem you could have to afford if you decide to drive a lot outside the main cities, is to find a petrol station. They're not so numerous so the accuracy of the maps becomes even more important (lots of them show these stations) .

When ?

Contrary to what i used to think (best period between May and September) it seems that lots of people prefer the climate between February and June. Personally, i think that during June Cuba is particuliarly agreeable because it's low season and hotels are more comfortable. Furthermore, we stayed 15 days in the half of june and we saw only 5 or 6 storms (at the end of the day), each lasting about 20 minutes . Nothing to be disappointed..
In theory, from November to January you can easily have bad weather and cyclones. And during June is starting the hot and humid season, that is also the rainy one. Don't hesitate to send me your experiences, if you've something to tell about that.
Some confirm that you don't have to go to Cuba from December to January because it's possible to be rainy the whole week.
And here's a short weather summary :
| | | | | | | | | | | | | |
| --- | --- | --- | --- | --- | --- | --- | --- | --- | --- | --- | --- | --- |
| Cities | Jan | Feb | Mar | Apr | May | June | July | Aug | Sep | Oct | Nov | Dec |
| Cuba | 26 | 26 | 27 | 29 | 30 | 31 | 32 | 32 | 31 | 29 | 27 | 26 |
LEGEND :

| | |
| --- | --- |
| | very favourable period |
| | favourable period |
| | less favourable period |
Where ?

I strongly suggest you Brisas Del Caribe hotel in Varadero because of the quality of its services, its staff and its really well-kept gardens.
White sand beaches, turquoise blue water as you've never seen before, wonderful corals and sparkling fishes : Playa larga (due south of Varadero, next to the crocodile reserve) and not far from there "la cueva de los peces". And then playa Ancon ( 15 km from Trinidad) and the Camaguey archipelago with Cayo Coco island (next to Moron).

Otherwise , avoid the Club Med of Varadero,especially in January (food, service, welcome, activities, temperature, ...)[Michel Jan01]