You are here :
Home
>
Pictures and tips for a good travel
>
Egypt
>
Red Sea
Egypt - Red Sea

Sharm El Sheikh is the most classic and requested destination
- Hurgada -
Snorkeling in the Red Sea... The Red Sea is one of the most beautiful sea in the world ( I personally think it's even better than the Caribbean one).
It's a pity not to go diving there beacause you just need a mask and a snorkel to see some wonderful fishes and the amazing coral reef.

| | |
| --- | --- |
| | |
| | Pics taken from the boat : we shared our meal with some shoals which rised to the surface. |
We saw a huge Napoleon fish (about 1 metre long) and we managed to approach less than 1 metre. Napoleon is a very big fish, coloured, almost as long as large, with a giant head and a prominent forehead and jutting lips which look like an inner tube...
Here're some pics we took at 1 metre depth with a disposable camera.
To see a scenery like this you've to take the boat for about half an hour, then, when you'll be in the open sea, you'll find some coral spurs surrounding a white sand island. We stayed there for some hours.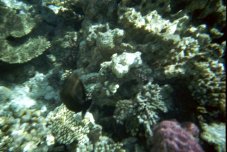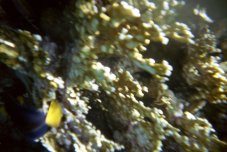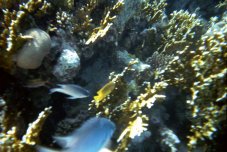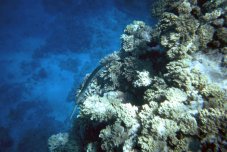 We also managed to see a 3-metres-long moray. We didn't get close to it...but we could see it on the sea bottom, just 10 metres under water (the water is really clear) . Some puffins, some kind of little needles,...