- space of balade for pedestrians, rollers and cyclos -
At September 1, 2004, a way accessible only to the pedestrians, rollers, wheelchairs and bicycles of 117km at summer created by the general Council of Saone-et-Loire. This way is called ' the green lane '.
A paradise for balader. 117km of asphalt road, smooth with wish, to visit interior this beautiful country.
For more details, to see the rando rollers Mason-Cluny and the rando rollers Cluny-Givry
Attention however, all is not tarred. Some times, for the skaters, it will be necessary to expose and make a few hundred meters to feet.
Then and according to the weather, the conditions can be degraded seriously on certain portions, in particular between the tunnel and Cluny.
| | |
| --- | --- |
| | Here, of mud! as the panel indicates it. But when it is wet, difficult to see very difficult to slow down. And yet, some mêtres further, a very busy and dangerous road in against-low. Fortunately, there is the barrier. |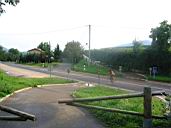 But fortunately, of so beautiful landscapes the long ones of the way.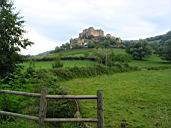 You will also pass a tunnel a length of 1,6km. A true treat in very dry weather.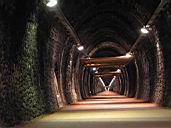 But when the weather becomes more rainy, attention with the coating. A kind of compressed and very compact loam, which in dry weather is perfect to roll, but becomes a very penetrating mud for the bearings. And attention with the holes, and other obstacles...
On the other hand, to roll in the most complete fog was really sympathetic.

Same the cameras took blows of them! But which effects...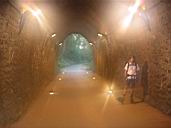 Finally the exit.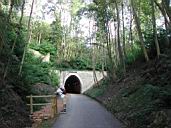 You will cross many stations, water levels, museums.... The general council made very in vain and good job on this way. It is really a treat y balader and to visit. Moreover, many lodgings, restaurants or points to be restored is along this way. It will be always possible for you to spend one night in one of these lodgings to make longer balades.
And as one is with the country of the wine, there are also enormously cellars...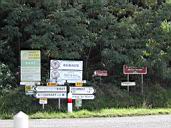 Good balades
See also:
The green lane by the general council
The green lane on the site of Burgundy of the South (see especially the guide of the green lane which gives many information).