You are here :
Home
>
Pictures and tips for a good travel
>
Brittany
>
Morlaix
Morlaix
- its narrow lanes and viaduct -
This city is crossed from 2 small rivers an a magnificent and charming viaduct. I strongly recommend you to visit it, and especially to take the time to wander across its typical streets. To start, here's an example of the kind of effect caused by the river crossing the city and a staircase in a pedestrian area.
Some typical frontages. You'll easily remark the architecture of the ancient houses.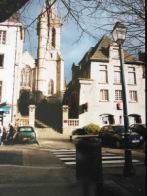 We're going to gain height. In fact, this city is very enclaved and each time you have a walk, you're forced to go up. But is a real plaisure to observe the city from the top of a hill.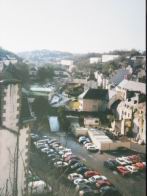 The City Hall square, the main square of Morlaix, which surrounds the entourant le kiosk. And also the viaduct, very imposing as well.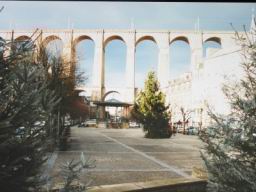 And at last, the viaduct :)