IN CONSTRUCTION...
This cruising makes it possible to the participants to learn how to sail, within a framework really sympathetic nerve. Proposed by the UCPA, it is an excellent means to see many islands, many places of divings, natural reserves... in spirit UCPA. The point of raliement is Chalong Bay and more particularly a bar of one I forgot the name, but in the shape of headlight and which gives directly on bay.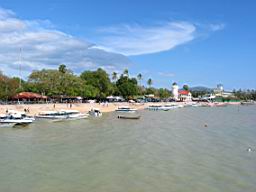 The bar in east question is the house with the red roof.
Just for the pleasure of the eyes, some photographs of the interior of bay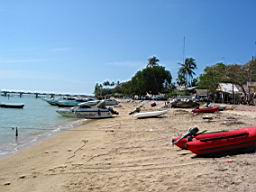 Chalong bay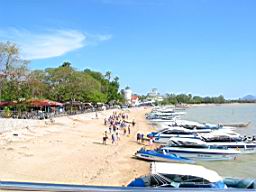 Then the Northern coast of bay of Chalong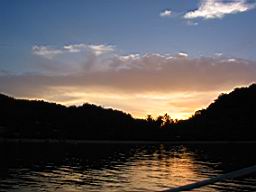 Bay of Chalong to laying down sun
And the morning, that gives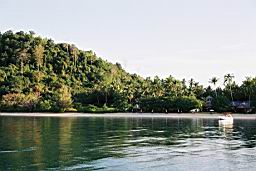 It is here that the catamaran is wet which is used to us to go on the cruise
Some photographs of our tiki 38. A boat for 7 people provided that the 7eme nobody sleeps on the bridge. And under these conditions, attention with the lack of place. With 7 people, there is no more place for the luggage.