You are here :
Home
>
Pictures and tips for a good travel
>
Corsica
>
Saint Florent
Saint Florent
at 30 minutes from Bastia - Corsica
The city basically arises around its harbours,
Saint Florent runs alongside the sea from the West to the East in the direction of Patrimonio. If you drink wine you'll hear about this city during all your stay. You'll find wine from Patrimonio everywhere in Corsica, but if you're searching for a good "bordeau" or something like it, it'll be quite hard.
Going to Patrimonio, you can find several hotels with a view on the sea.
An example: the hotel Les galets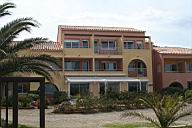 (little photo session, a bit crosswise ! )
The same road with a view on the sea :)
And here's the famous long road that goes along the sea :
Several hotels share this road between them and most of them have the view on the sea. However, they're very far from the city centre and you'll need a car or a bike to go there.
To figure the distance from the city centre, i can say that if you leave from the hotel Santa Maria, the hotel Mme Mère or even the hotel Bellevue which are neighbours, you can easily go by walk.
| | | |
| --- | --- | --- |
| | | |
| | Hotel Mme Mère | Hotel Bellevue |
And to arrive there, you've to go down the next street :

(view of the hotel Santa Maria)
Near the Agriates orCalvi, the view is different. A big beach followed by a path which takes to the entrance of the desert of agriates