You are here :
Home
>
Pictures and tips for a good travel
>
Dominican Republic
>
Beaches of Saona
Saona Island
What can i say about this island? It's impossible not to speack about its marvellous beaches...
Saona island is a protected island. Just a small part of its coast its open to the tourists, so you can imagine the crowd you can see there.
But after you're there,you'll discover many kilometres of white sand beach, some hundreds of coconut trees and a magnificent blue water. All the lovers could find their quiet and intimate corner, just making few hundreds of metres. And don't hesitate to ask somebody to take pictures of you...
Here's some photos taken on this beach.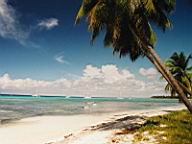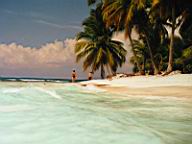 And here's the 'restaurant': some tables placed under the shadow to appreciate the food of the buffet.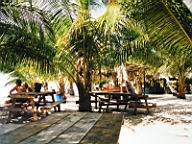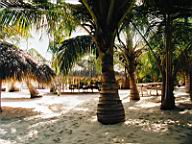 It's not so funny for the pilots of the launches who have to wait for us all day long...